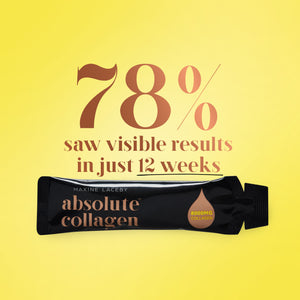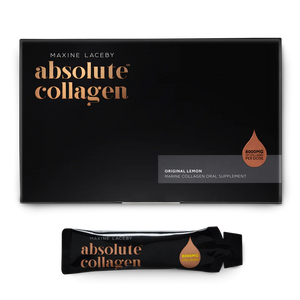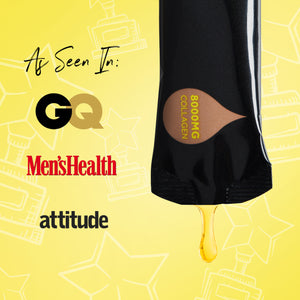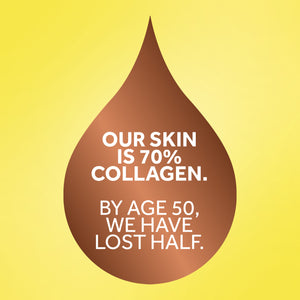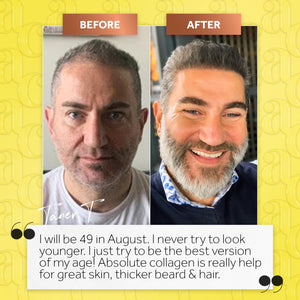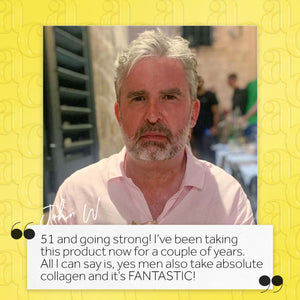 Stud Box - Collagen Drink Supplement For Men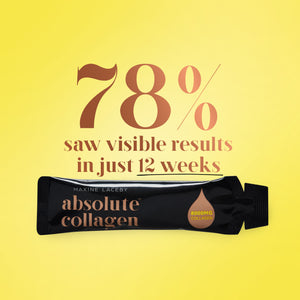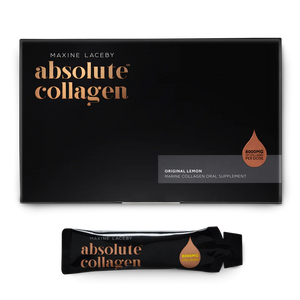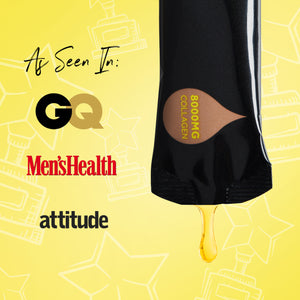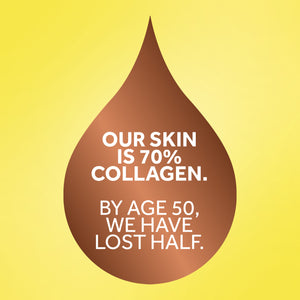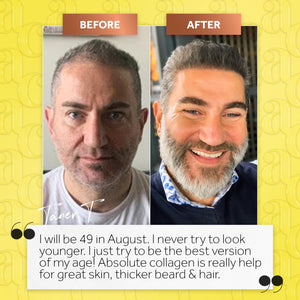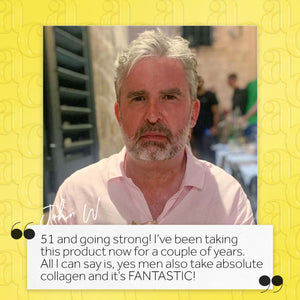 THANKS FOR CHECKING US OUT!
PLEASE TAKE A MOMENT TO LOOK AT OUR REVIEWS 👇

---
WHY ABSOLUTE COLLAGEN?
Absolute Collagen's protein-rich formula contains the most hydrolyzed marine collagen in the smallest dose at the lowest price. 
I simply wanted the best stuff at the lowest price and this meant using marine collagen (instead of bovine) and liquid for optimum absorption (instead of tablets).
I made the decision to only use liquid Type 1 marine collagen in our daily sachets. 
For this type of liquid collagen we are currently the most competitive from just $2.50 per day for 8000mg of marine per sachet/day.
Absolute Collagen's unique advanced formula contributes to normal collagen formation for the normal function of skin, blood vessels and bones.
Please take a moment to look at our reviews below. Our subscription is 100% no-obligation meaning you can cancel anytime.
- Maxine, Founder
---
Each box contains: 14 x 8000mg collagen sachets (one per day)
After speaking to 147 customers*
89% reported healthier, softer & more hydrated skin
97% reported overall skin improvement
More facts about our collagen drink:
8000mg of high grade collagen per serving
High protein
Infused with Vitamin C
More liquid marine collagen per serving than other brands
Significantly cheaper than other liquid marine collagen brands
Free from lactose, gluten and dairy
No artificial flavours, colours or added sugar
100% natural ingredients
Manufactured and packed in the UK
This product contains NO gluten, NO soy, NO wheat, NO lactose, NO starch, No yeast, NO artificial flavouring, NO sugars, NO artificial colours, NO pork derivatives, NO alcohol and  is free of fat and cholesterol and will not affect blood cholesterol.
Ingredients: Hydrolyzed Marine Collagen peptide (65%) (fish), Water, Preservative: Citric Acid, Antioxidant: Vitamin C, Sweetener: Stevia, Natural Lemon Flavouring.
Allergy advice: For allergens see ingredients in bold.
*Results from the consumer self-assessment study using Absolute Collagen